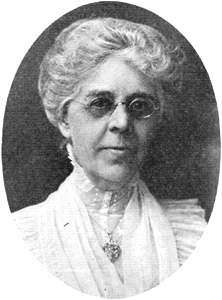 Emma Louise Ashford (1850-1930) [born Emma Louise Hindle] was born March 29, 1850 in Newark, Delaware to a musical family of English ancestry. She was musically precocious and by the age of twelve was organist at the Episcopal Church in Kewanee, Illinois. Her family moved frequently and at one of their musical evenings in Connecticut, when she was seventeen, she met John Ashford, a young engineer and amateur singer from Bath, England. They married soon after and moved to Chicago, Illinois, where she became the solo alto at St. John's Episcopal Church as well as a church organist and teacher of harmony.
In 1884, the couple moved to Nashville, where Mr. Ashford became the Superintendent of Buildings and Grounds at Vanderbilt University. Mrs. Ashford began to compose and to immerse herself in the musical life of the university and the community. She soon became famous on campus for her compositions about Vanderbilt. Dean Herbert Tolman said of her, "Of the women of our city, some have distinguished themselves in literature and some in art, but in the realm of musical composition, there is one name that stands pre-eminent. It is the name of Mrs. Emma L. Ashford."
Mrs. Ashford was a prolific composer, as well as a frequent conductor of her work. She composed over 600 pieces of music, including organ voluntaries, sacred cantatas, hymns, song cycles, anthems, and graded works for piano and organ instruction. She traveled throughout this country and abroad, performing or conducting her work. In addition to this recognition, she won numerous prizes in international song and anthem contests.
Among her works written for Vanderbilt, the most acclaimed was "Vanderbilt Ode", written in 1901 for Vanderbilt's 25th birthday celebration. A memorable performance of this work occurred in 1926 at the War Memorial Auditorium with the Nashville Symphony and a large chorus. The evening concluded with Chancellor Kirkland complimenting Mrs. Ashford publicly with the following remarks: "As long as men love the beautiful in music, so long will your name live and be cherished by Vanderbilt men and women."
Fanfare (arr. S. Best) | Printed Copy: $9.00 | Click to Order or Preview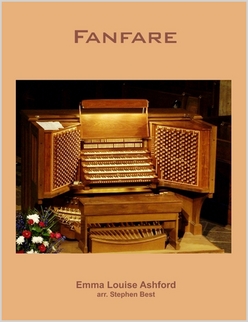 Fanfare
[mejsaudio src="http://www.evensongmusic.net/audio/AshfordFanfareB.mp3″]