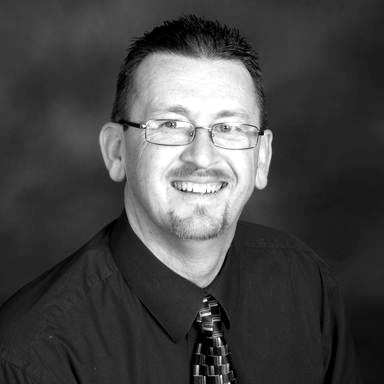 Evensongmusic.net is proud to introduce a line of CD releases to be known as the Repertoire Series. The main goal is to provide quality recordings of organ repertoire that is not currently commercially recorded.
Secondary goals and objectives are
Utilize technology to keep costs down and offer a low-cost high-quality recording to those with limited budgets
Raise money for further recordings and upkeep of historic instruments.
Since the primary objective is disseminating unfamiliar repertoire, we have chosen to utilize the Hauptwerk software sampler to produce our recordings. The technology has progressed to such a degree that recordings made with it are nearly indistinguishable from recordings made with the actual instrument. We believe we can still offer a quality product in this way, and yet avoid many of the costs associated with recording on location. Furthermore, in many cases we will be returning a significant portion of the proceeds to the churches/venues to help offset the costs associated with maintaining an historic instrument. It is also hoped that at some point in the future a certain number of recordings can indeed be made on location in the traditional manner.
These recordings will also be eventually released as digital downloads for those who might prefer that format.
Enjoy your visit, and stop by frequently to see what's new!
Best wishes,
– Jonathan Orwig
*** APOLOGIES – CDs ARE TEMPORARILY NOT AVAILABLE***

(please check back soon, we hope to have this fixed shortly)
---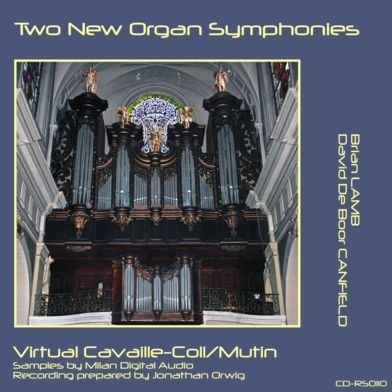 Our most recent release is a CD 2 New Organ Symphonies (Brian Lamb and David De Boor Canfield).
Brian Lamb ( b. 1949) This work is an Organ Symphony in 5 movements after the French style. It was composed for the 40th anniversary of employment as a "Kerkmusicus" of Ludo Vugs, a friend of the composer. The Symphony is built up entirely on two motives, first the name of the dedicatee (La Ut Do F Ut G Es/Ges) and an Indian raga (Lacchasack raga) which has a melody of 40 beats, one for each year of service to the church. The work lasts approximately 30 minutes.
David De Boor Canfield (b. 1950) The Symphonie is cast in four movements, with a unifying motive consisting of an ascending arpeggio of D-F-A-D. The performer will note that even the key signatures of the four movements produce this same arpeggio. The opening Prelude was the last movement of the Symphonie to be composed, and also the shortest of its movements. Its purpose is primarily to set the tone for the rest of the work with a dramatic opening and closing, interspersed with more subdued sections. The second movement, Scherzo, was the first movement to be composed. Actually, it was originally intended as a stand-alone work, in tribute to Diane Bish's organ piece, Joy. The similarity in spirit between the Bish work and this movement of the Symphonie will be readily noted, and in fact Canfield had originally entitled this movement Ecstasy, a further homage to Bish. After completing that movement, the idea of creating an entire Symphonie began to take place in Canfield's mind, and he began work on the third movement, Sicilienne. This movement features staccato figurations thrown back and forth between manuals and pedals, with very typical French harmonies. The Symphonie concludes with a vigorous and virtuosic Final, intended to show off the skills of the organist and bring the work to a powerful conclusion, complete with trompettes en chamade.
Both works are also available in score form – the Canfield HERE and the Lamb HERE.